Take Advantage Of Our Course Discounts! – Book Before the EOFY and Claim Back at Tax Time!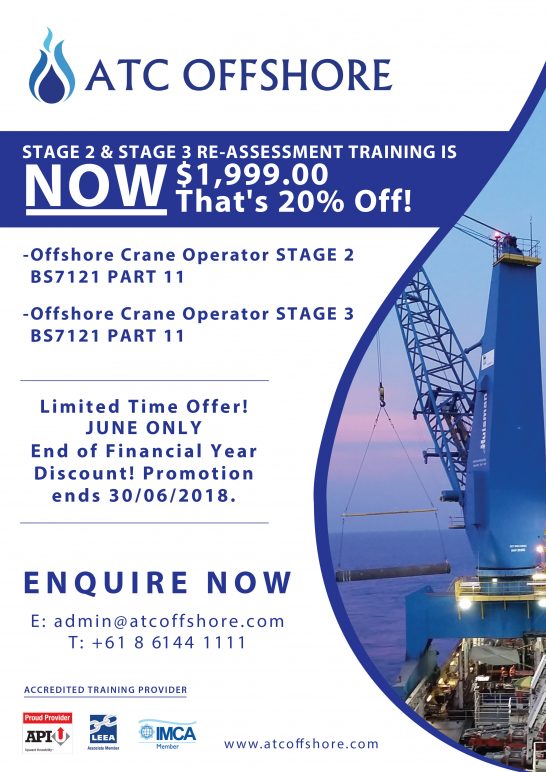 ALSO A Further 20% Off The Following Courses! ↓↓↓
»  PMASUP305 Operate Offshore Cranes – Refresher / Upskill
»  STAGE 2 & STAGE 3 – 'Upskill'
»  CO Crane (TLILIC4011 License to Operate a Mobile Slewing Crane (Over 100 Tonnes)
»  CT Crane (CPCCLTC4001A Licence to Operate a Tower Crane)
We recommend you seek advice from your accountant for your eligibility to claim any tax deductions.
For more Information Call or Email us today!!