CPCCLDG3001A – LICENCE TO PERFORM DOGGING
AIMS AND OUTCOMES
This course is designed to ensure that participants have the skills and knowledge required to perform slinging techniques, including the selection and inspection of lifting gear and/or the directing of the crane operator in the movement of the load when the load is out of view of the crane/ operator for licensing purposes.
This course covers the scope of work to demonstrate competency in the application of slinging techniques, selection and inspection of lifting gear and/or the directing of the crane/ operator in the movement of the load.
This course is based upon the National Standard for Licensing Persons Performing High Risk Work.
PERFORMANCE CRITERIA
Plan job
Select and inspect equipment
Prepare site and equipment
Perform task
Shut down job and clean up
COURSE CONTENT
Communication techniques in the workplace including whistles, hand signals and use of fixed channel two-way radios
Calculate rated capacity of lifting equipment
Ability to interpret rated capacity and working load limit tags
Hazard identification and control
Slinging techniques
Selection and inspection of lifting equipment
Directing crane operators in the moving of loads in a safe manner, using a slewing crane
Inspection and care of a wide range of lifting equipment to appropriate Australian Standards and/or manufacturer's specifications.
Appropriate mathematical procedures for estimation and measurement of loads
Basic knowledge of types of cranes and their functions
WHS legislation, standards and codes of practice relevant to the full range of techniques for undertaking dogging activities
Load stability and safety factors in line with manufacturer's specifications
Understanding of the hierarchy of control
CERTIFICATION

We provide Nationally Recognised Training under a Third-Party Arrangement with Site Skills Training (RTO Provider No. 32531). Site Skills Training will be the issuing RTO for all Statements of Attainment associated with the nationally recognised VET courses listed in the agreement, and concurrently displayed on the ATC Offshore website.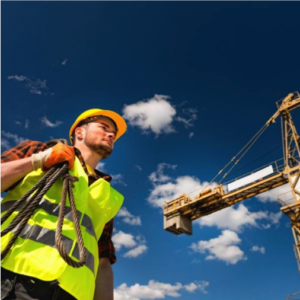 Overview:
PRE-REQUISITIES
There are no pre-requisites for this course
DURATION
5 Days
MAXIMUM PARTICIPANTS
8 Persons