CPCCLTC4001A – LICENCE TO OPERATE A TOWER CRANE
AIMS AND OUTCOMES
This course is designed to ensure that participants have the skills and knowledge required to operate a tower crane for licensing purposes, and covers a jib or boom/job crane mounted on a tower structure, demountable or permanent, including both horizontal and luffing jib types. This does not cover self-erecting tower cranes.
This course requires the operator to plan the work, conduct routine checks, transfer loads and shut down and secure the crane. This unit requires the operator to plan the work, conduct routine checks, transfer loads and shut down and secure the crane. This course is based on the requirements of the National Standard for Licensing Persons Performing High Risk Work.
PERFORMANCE CRITERIA
Plan work
Conduct routine checks
Transfer loads
Shut down and secure crane
COURSE CONTENT
Operation of a tower crane for the lifting and moving of loads
Risk assessment and hazard control strategies
Use and interpretation of crane manufacturer's specifications and data
Verifying problems and equipment faults and demonstrating appropriate response procedures
Ability to read and comprehend manufacturer's instructions, procedures and safety signs
Appropriate mathematical procedures for estimation of loads
WHS legislation, standards and codes of practice relevant to the full range of processes for the crane
Organisational and workplace standards, requirements, policies and procedures for conducting operations for the crane class
Understanding of the hierarchy of hazard identification and control
Procedures for the recording, reporting and maintenance of workplace records and information
Tower crane characteristics and capabilities to allow the operation of the crane to the range of loads
Rated capacity and working load limits (including use of crane load charts)
Typical routine problems encountered in the operation of the crane and equipment and adjustments required for correction.
CERTIFICATION

We provide Nationally Recognised Training under a Third-Party Arrangement with Site Skills Training (RTO Provider No. 32531). Site Skills Training will be the issuing RTO for all Statements of Attainment associated with the nationally recognised VET courses listed in the agreement, and concurrently displayed on the ATC Offshore website.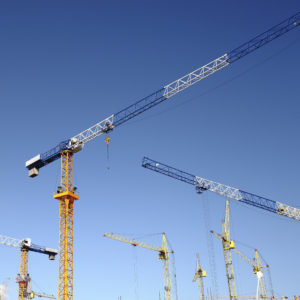 Overview:
PRE-REQUISITIES
It is recommended that candidates are trained and competent in Rigging and Slinging operations, and have logged hours in crane operation.
DURATION
5 Days
MAXIMUM PARTICIPANTS
8 Persons