MSMWHS217 – GAS TEST ATMOSPHERES
AIMS AND OUTCOMES
This course is designed to ensure that participants have the skills and knowledge required in relation to the testing of the working atmosphere to determine if it is safe for the proposed work. Testing involves the use of electronic test apparatus.
In a typical scenario an individual may be required to carry out gas testing of an atmosphere prior to entering a specific area or workspace. This course trains personnel in the interpretation of readings and the taking of related actions based on the readings.
PERFORMANCE CRITERIA
Prepare for gas testing
Test gas
Maintain equipment
Correctly store equipment
COURSE CONTENT
Read and interpret a meter and then communicate the conclusions.
Interpretation and communication of results of sampling.
Common chemical asphyxiates, including hydrocarbons, carbon dioxide, carbon monoxide, hydrogen cyanide, and hydrogen sulphide
Common irritants and corrosives, including chlorine, ammonia and acid bases
Common flammable gases, including acetylene, petroleum, methane, ethane, propane and butane
Narcotics (explosive range, upper and lower explosive limits)
Exposure standards (time weighted average, short term exposure limits, peak limitation values, examination of toxic effect at the level of a range of flammable gases)
Conditions under which atmospheres become hazardous
Units of measurement used to express concentration of atmospheric contaminants (mg/cubic m. ppm, % v/v).
Theoretical and Practical Assessments
CERTIFICATION
We provide Nationally Recognised Training under a Third-Party Arrangement with Site Skills Training (RTO Provider No. 32531). Site Skills Training will be the issuing RTO for all Statements of Attainment associated with the nationally recognised VET courses listed in the agreement, and concurrently displayed on the ATC Offshore website.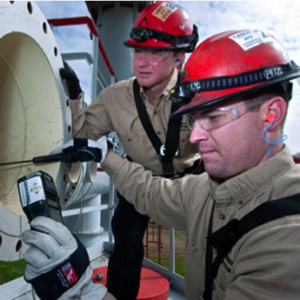 Overview:
PRE-REQUISITIES
There are no pre-requisites for this course
DURATION
1 Day
MAXIMUM PARTICIPANTS
10 Persons