ATC is offering the following High Risk Licence courses at competitive rates.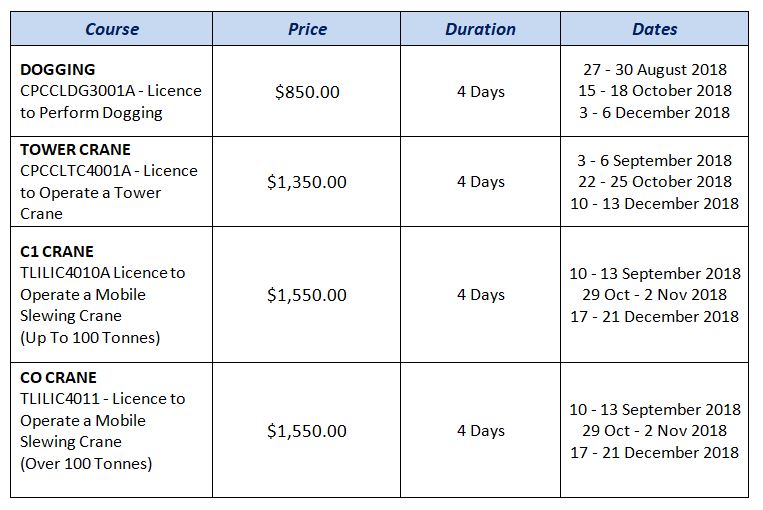 On successful completion of training you will be issued a Nationally Recognised Statement of Attainment (certificate) and  a WA Worksafe Notice of Assessment which is valid for 60 days. With these, and Two (2) passport photos you will be able to submit your application to WA Worksafe to obtain your High Risk Licence.
WA Worksafe Application Fees are as follows:  $95.00 for a New WA High Risk Licence; OR $74.55 to Add a class to an existing WA High Risk Licence.
To make a Booking or for more information please contact our team today.
[email protected]  /  +61 08 6144 1111  /  +61 439 000 820